Ladies and gentlemen, you have just arrived at the literary salon.Please say hi to our hostesses: Ms. Ngo Dong and Ms. Ta Ao Xanh.
Ms. NGO DONG.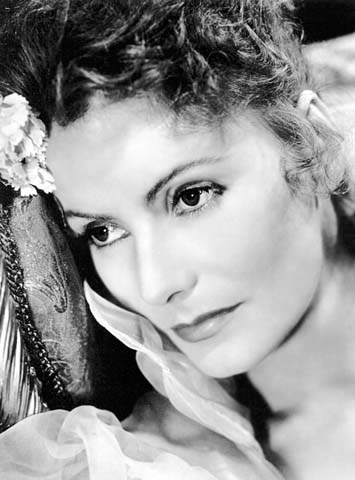 Miss Ngo Dong as Miss Greta Garbo
Greta Garbo was born Greta Lovisa Gustaffson
in Stockholm, Sweden on September 18, 1905.
The daughter of a poor working class family,
who would have imagined that one day she would become a cinematic goddess,
worshipped and adored by millions?

It was said that her face had no bad angles,
that it was impossible to photograph her poorly.
She was gifted not only with a face the angels themselves would envy,
but with incredibly expressive eyes and a deep, world-weary voice
that could break your heart.
Seen today, many of her films may appear stilted and creaky,
but the goddess herself rises above them.
Her performances transcend her material without exception,
and, in films in which the material was worthy of her
(notably "Camille" (1936), "Queen Christina" (1933),
"Ninotchka" (1939)), she is nothing less than breathtaking.

Ms. TA AO XANH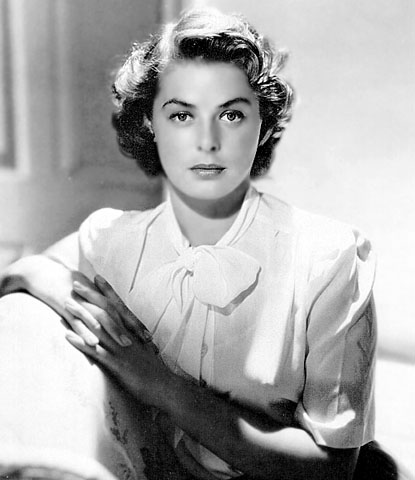 Miss Ta Ao Xanh as Miss Ingrid Bergman
While the decade of the 1930's was blessed with
hugely talented actresses such as Marlene Dietrich and Greta Garbo,
most of the top female stars of the period
were highly stylized performers.
Ingrid Bergman's seemingly effortless naturalism was
so new and fresh to American moviegoers that she
quickly found a large and admiring audience.
Her luminous beauty, intriguing accent, and
considerable acting talent only added to her allure.
In addition to making quite a number of memorable movies,
Bergman has the distinction of having inadvertently been
one of the first Hollywood performers to help break down
the studio contract system. She is also remembered as having been,
at one time or another, Hollywood's most loved female star.
Bergman was born August 29, 1915, in Stockholm, Sweden.
Bergman's early life was filled with tragedy. Both of her parents died
when she was still a young girl, and she was raised by relatives.
Because of her inheritance, however, she was able to pursue a course of study at the Royal Dramatic Theater in Stockholm.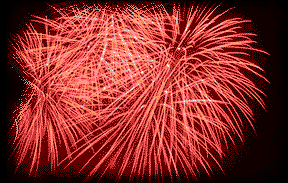 Ms. NGO DONG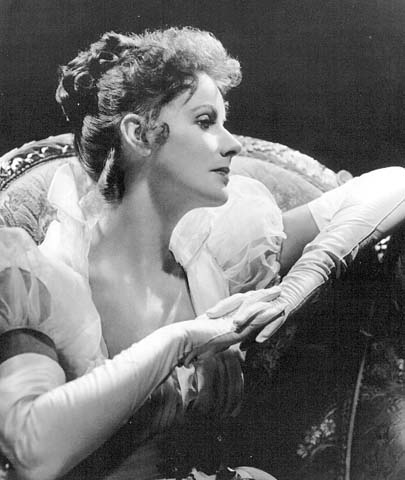 In her first motion picture, Luffar-Petter (1922),
she played a bathing beauty. From 1922 to 1924
she studied at the Royal Dramatic Theatre, Stockholm.
During that period met Mauritz Stiller, the foremost Swedish director,
who gave her an important role in Gösta Berlings Saga
(1924; "The Story of Gösta Berling"), gave her the stage name Greta Garbo,
and trained her in cinema-acting techniques.
In 1925, when Stiller went to the United States to work for
Metro-Goldwyn-Mayer, he insisted that Garbo be given a contract also.
In all, she appeared in 27 films (two in Sweden, one in Germany,
and the remainder in Hollywood); the most important of her silent films were
The Torrent (1926), Flesh and the Devil (1927) and Love (1927),
both with the popular leading man John Gilbert,
whose name was linked with hers in a much-publicized romance.
Anna Christie (1930) was the talking picture in which
her rich, low voice was first heard. It was a great success,
although Garbo herself despised her performance.
It earned her the first of her four Academy Award nominations for best actress.
That same year, Garbo earned another Academy Award
nomination for her role in Romance.
Garbo was her most seductive playing the WWI spy in Mata Hari (1932).
So much so that the censors complained of the revealing outfit
shown on the movie poster. Her next film that year was Grand Hotel,
with one of the first all star casts.
The film earned MGM its second Best Picture Oscar.
Ms. NGO DONG.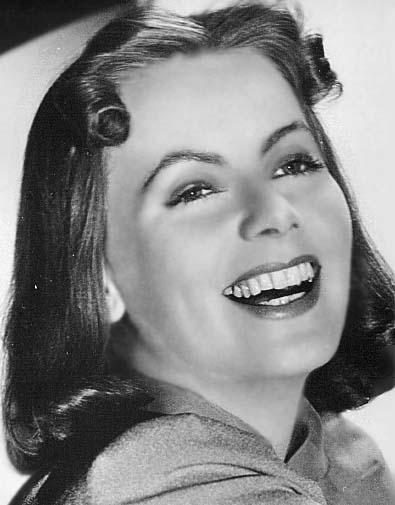 After almost 2 years off the screen, Garbo signed
a new MGM contract
granting her almost total control over her films.
She exercised that control by getting leading man
Laurence Olivier fired from her film,
Queen Christina (1934), and forcing Mayer
to replace him with
former co-star and lover John Gilbert,
whos career had faltered since the coming of sound.
In 1935, David O. Selznick wanted Garbo cast
as the dying heiress in Dark Victory, but she insisted
on a screen version of Leo Tolstoy's classic novel,
Anna Karenina. She had already starred in a silent version, Love (1927), with John Gilbert.
Many have called Garbo's performance as the doomed coutesan in Camille (1937)
the finest ever recorded on film. Some fans even claimed
that during the star's climatic death scene
they saw her soul leave her body.
Not surprisingly, this role earned her a third Academy Award nomination.
Director Ernst Lubitschs finest work of the 1930s
was the classic Ninotchka (1939).
It starred Garbo in a comedy!
"Garbo Laughs" said the advertisements.
And she does, charmingly. Ninotchka earned Garbo
the last of her four Academy Award nominations.
At age 36, after the flop of her film, Two Faced Woman (1941), Garbo withdrew from the entertainment field
and retired to a secluded life in New York City.

In 1954 she was awarded a special Academy Award for unforgettable performances.

She was one of the most glamorous and popular stars
of the motion pictures of the 1920s and '30s.

Enter first column content here





Ms. TA AO XANH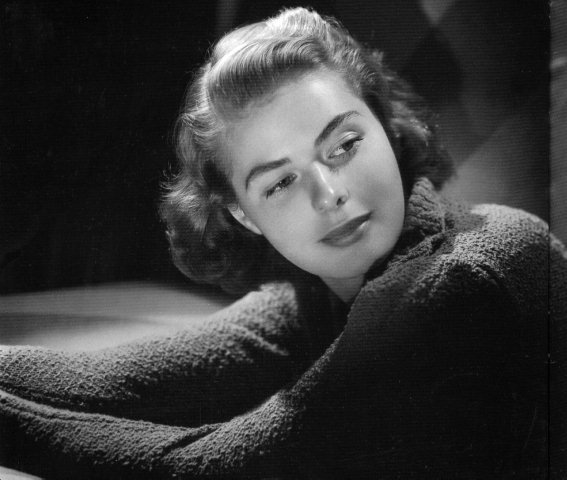 In 1934, she had a small role as
a maid in her first film, Munkbrogreven.
She continued to act in the Swedish cinema,
eventually earning leading roles
and making a total of twelve films in Europe
over a five-year period.
She came to Hollywood on a one-time picture deal
in 1939, to star in Intermezzo.
It was an immediate hit, signing her to a seven-year contract.
After a stint on Broadway, she starred in three successful 1941 films
before she made the leap to superstardom,
including Dr. Jekyll and Mr. Hyde.
In 1942, she starred with Humphrey Bogart in
one of the greatest love stories the movies
have ever produced, Casablanca.
The film was a smash hit, establishing Bogart
as a romantic leading man
and Bergman as a sexy, vulnerable star
with an enormous box-office appeal.
She was the hottest female star in Hollywood.
Every film she graced was a box office bonanza,
including the last three she made under her contract to Selznick:
Spellbound, The Bell of St. Mary's, and Notorious.
Twentieth Century-Fox took a chance
and hired her to star in Anastasia.
Not only was the film a huge hit,
she even won her second Oscar for Best Actress.
The love affair between America and Ingrid Bergman was on again.
In fact, over the ensuing decades,
despite relatively few significant films, the actress became even
more adored and admired by her fans than ever before.
Enter second column content here
MMs. TA AO XANH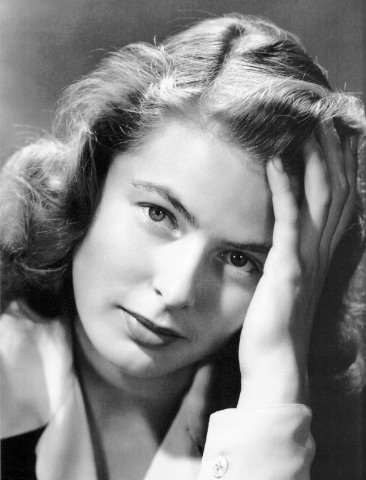 Perhaps the best performance of her later years
was given in her very last film, Autumn Sonata (1978),
in which her life became full circle.
It was made by Swedish director Ingmar Bergman and
concerned the coming to terms of a dying concert pianist
with her estranged daughter.
Ingrid Bergman's haunting, autobiographical performance,
for which she was nominated for yet
another Academy Award as Best Actress,
was a fitting end to her long and illustrious career.
Ms. TA AO XANH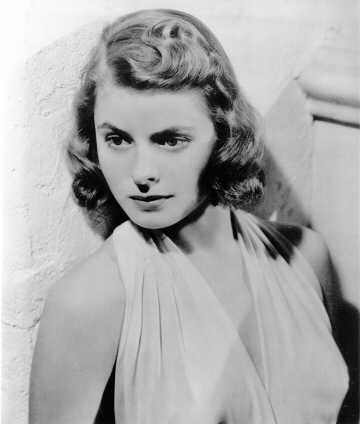 Ms. NGO DONG