Ms. BIEN NHO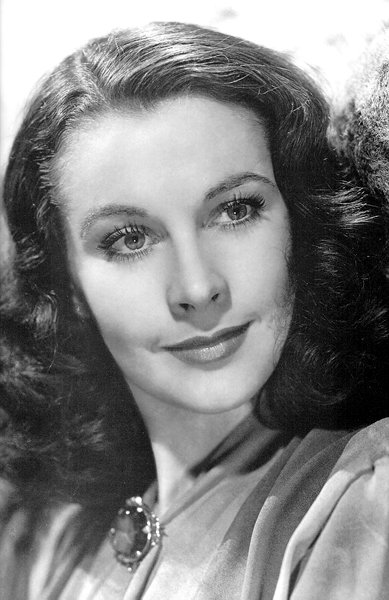 The remainder of 1935 was slow,
and she performed in a few more plays of less importance.
One thing of note did occur however -
she was introduced to her matinee idol, Laurence Olivier,
at the trendy Savoy Grill in London.
In August 1936, he was asked to co-star
in what would be Vivien's first film for
Alexander Korda, Fire Over England.
Olivier played a sailor sent to Spain
on an important mission for the Queen.
Vivien played Cynthia,
the Queen's lady-in-waiting, and his new found love.
This film gave the two rising stars time
to spend with each other on screen and off,
and their relationship grew stronger.
Vivien was loaned to MGM to make A Yank at Oxford
to increase her American exposure -
a move that would benefit both Alexander Korda's role
as her producer and Vivien's career, especially if
she was to be considered for the role of Scarlett O'Hara.
She worked on A Yank at Oxford during the autumn of 1937
with her former convent schoolmate, and now actress, Maureen O'Sullivan,while Olivier shot
The Divorce of Lady X with Merle Oberon.
In 1938, Laurence Olivier was asked to play
the part of Heathcliff opposite Merle Oberon
in a Hollywood production of Wuthering Heights.
Accepting this offer, he left England on
November 5th 1938- Vivien's 25th birthday.
Wanting to be with him as soon as possible,
she abandoned her winter plan of performing in
A Midsummer Night's Dream at the Old Vic,
and left heading towards California on
Saturday November 27th for a two week trip .
Margaret Mitchell's book, Gone With the Wind
had sold 326,000 copies during the first six weeks
of publication and won The Pulitzer Prize of 1937.
Taking four years to write, it has sold millions more copies
in the decades that followed, and started
a world wide phenomenon.
Still a recent best-seller in 1938,
Vivien re-read the book on her journey towards
Hollywood to visit Laurence Olivier.
After a remarkably well timed introduction
to David O. Selznick by her Hollywood agent
on December 10th,the first night of location shooting,
Vivien did screen tests for her dream role.
Both Selznick, and the film's director George Cukor,
were impressed by her talent and beauty,
and she was signed for the coveted role of Scarlett O'Hara.
Her performance carried the film and
helped create the success and popularity that would never cease,even today, six decades later.
After doing some retakes for GWTW,
Vivien next was given the lead role in MGM's
Waterloo Bridgeas part of her new Hollywood contract,
although she would have preferred
working on Pride and Prejudice.
Olivier had the option to work with her as the leading man
in Waterloo Bridge or take the lead in Pride and Prejudice.
Vivien would work on either film,
as long as she could work with Olivier.
Due to her contract however, she ended up
signing on to Waterloo Bridge without him.
Ms. BIEN NHO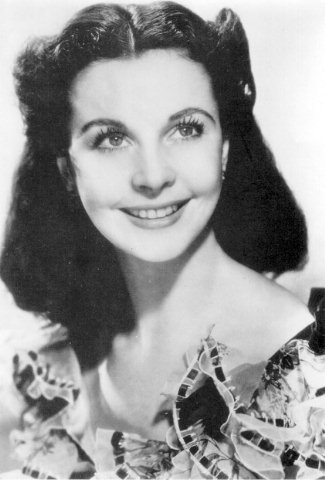 Enter first column content here
On February 29th,1940, the annual Academy Awards
were held in the Ambassador Hotel in Hollywood.
Vivien arrived with Olivier and at 1 am,
her name was announced for best actress.
Gone With the Wind was released two months later
in her home country - and ended up running
consecutively for 4 years in London.
In May, Waterloo Bridge was released in America to
favorable reviews and critics were surprised to see
a different side of the actress, not just another variation on Scarlett.
Vivien followed Waterloo Bridge with Romeo and Juliet
on stage in New York with Olivier directing and co-starring.
After a brief summer holiday, Vivien returned to Hollywood
and began preparing for her new role as Lady Hamilton, a film
that was thought as a suitable propaganda vehicle for US-Britain.
In September, the new "Mr and Mrs Olivier" began
working together on the set of That Hamilton Woman.
It was difficult to receive a production code of approval
with a story that involved a man living in sin with another man's wife,
but after several changes in the script, That Hamilton Woman
(Lady Hamilton) was released in America in July 1941.
Vivien's name appears above Olivier's on the opening titles,
notably because of her success in Gone With the Wind.
This unfortunately would be the last time the Olivier's made a film together.
The Skin of Our Teeth opened in May of 1945
to outstanding reviews and high acclaim for Vivien's portrayal of Sabina.
It was considered her finest role on stage, and her contemporaries
acknowledged her as a gifted actress on stage and screen.
The new year arrived, and Vivien began work on
Anna Karenina at Shepperton Studios, a return
to cinema after 2 years, play a role she very much desired.
She knew that her performance would be compared to
Greta Garbo's earlier infamous role, so she not only played
the character differently, but with her own personal approach to the book;
causing some critics to praise her skill,
while others said she was a skillful actor presenting a completely
unsentimental and un-true character.
Vivien began work on yet another play,
this time by a popular new playwright, Tennessee Williams,
called A Streetcar Named Desire. For many,
it is Vivien's most powerful and moving performance,
realistically showing the disturbing journey of
a woman's disintegration into madness.
In the summer of 1950, Vivien left England to return
to Hollywood after nearly a decade absence,
and began work on the film version of A Streetcar Named Desire.
Vivien purposely made her self look older
and unflattering for the film - using heavy makeup, wigs,
and drastic lighting which would hide her still beautiful features.
Audiences in the autumn of 1951 were stunned to see
such a different person, barely recognizing the actress
that played Scarlett so exquisitely a decade earlier.
The resulting film in 1951 was still powerful,
perhaps Vivien's finest achievement, winning her
a second best actress Oscar, as well as best actress awards
from the New York critics .
Vivien agreed to play the lead in the film
Elephant Walk opposite Peter Finch.
Vivien's health deteriorated rapidly and
her part in Elephant Walk was taken over by Elizabeth Taylor
The film itself was not commercially successful once released.
After a 5 years absence from the screen, Vivien
began work on a new film written by Tennessee Williams
called "The Roman Spring of Mrs. Stone."
Her co-star was a very youthful Warren Beatty,
and Vivien wore a graying light blonde wig for her role.
Reviews of the film were positive, and Vivien had returned
to the screen in a new and impressive light.
In June 1964, she returned to Hollywood to make what
would be her final film: " Ship of Fools " .